Features:
370 MS/s Real Time Sampling per channel
8 channels sampled simultaneously
6.8 GB/s throughput across x8 PCIe Gen3
14 bit A/D resolution
Up to 200 MHz full power bandwidth
10 MHz Reference Clock Input
NIST- or CNRC-Traceable Calibration
Continuous Streaming Mode
Trigger Input & Auxiliary I/O connectors
Two-Thirds Length PCIe x8 Card
AlazarDSO Software allows quick start-up
SDK for C++/C#, Python, MATLAB, and LabVIEW
Support for Windows & Linux
ATS9437 - 14 bit, 370 MS/s, 8ch
ATS9437 is an 8-channel, 14 bit, 370 MS/s waveform digitizer capable of streaming acquired data to motherboard memory.
ATS9437 is an 8-lane PCI Express (PCIe x8) Gen 3 card, which supports up to 6.8 GB/s bus throughput. ATS9437 is an ideal solution for a number of applications.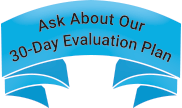 +

Accessories &amp Optional Software
+

Options &amp Extended Warranties
We use cookies to operate this website, improve its usability, and track visits. If you wish to disable cookies, please do so in your browser settings. By continuing to use this website, you agree to the use of cookies in accordance with our Privacy Policy.