WELCOME OCT NEWS READERS
AlazarTech provides waveform digitizers (A/D boards) and software solutions that allow OCT users to digitize electronic waveforms generated by their MZI, perform real-time data transfer to GPU for DSP, and easily create live images in their custom imaging software.

Custom OCT Digitizers based on proven AlazarTech ATS® digitizers -- the same technology already in use by thousands of SS-OCT users.
Up to to 2 GS/s sample rate
Up to 16-bit vertical resolution
100 kHz to 1 MHz A-Trigger rate
k-clocking capability
Extensive software support
Easy to use API
Custom board format
PCIe or Thunderbolt 3 or OCuLink
Flexible NRE charges
Custom FPGA programming
On-board galvo-control circuit
...
Contact us for more information
.
All AlazarTech PCIe waveform digitizers are compatible with ATS‑GPU for GPU-based DSP.
Use ATS‑GPU‑OCT for out-of-the-box OCT imaging. Get ATS‑GPU‑OCT specifications & pricing.
If your OCT system must operate on a 24/7 basis, you need to use AlazarTech products.
AlazarTech provides a complete solution for SS-OCT applications, including:
Low Noise High Resolution data acquisition at fast sample rates

With up to 4 GS/s sampling offered by ATS9373, you can future-proof your OCT system for tomorrow's sources

Fast 6.8 GB/s data transfer rate for raw (time domain) data or FFT data

There are OTHER companies claiming to offer OCT solutions, but their data transfer rate to computer memory is only a few hundred Megabytes per second, putting a ceiling on how many frames per second they can capture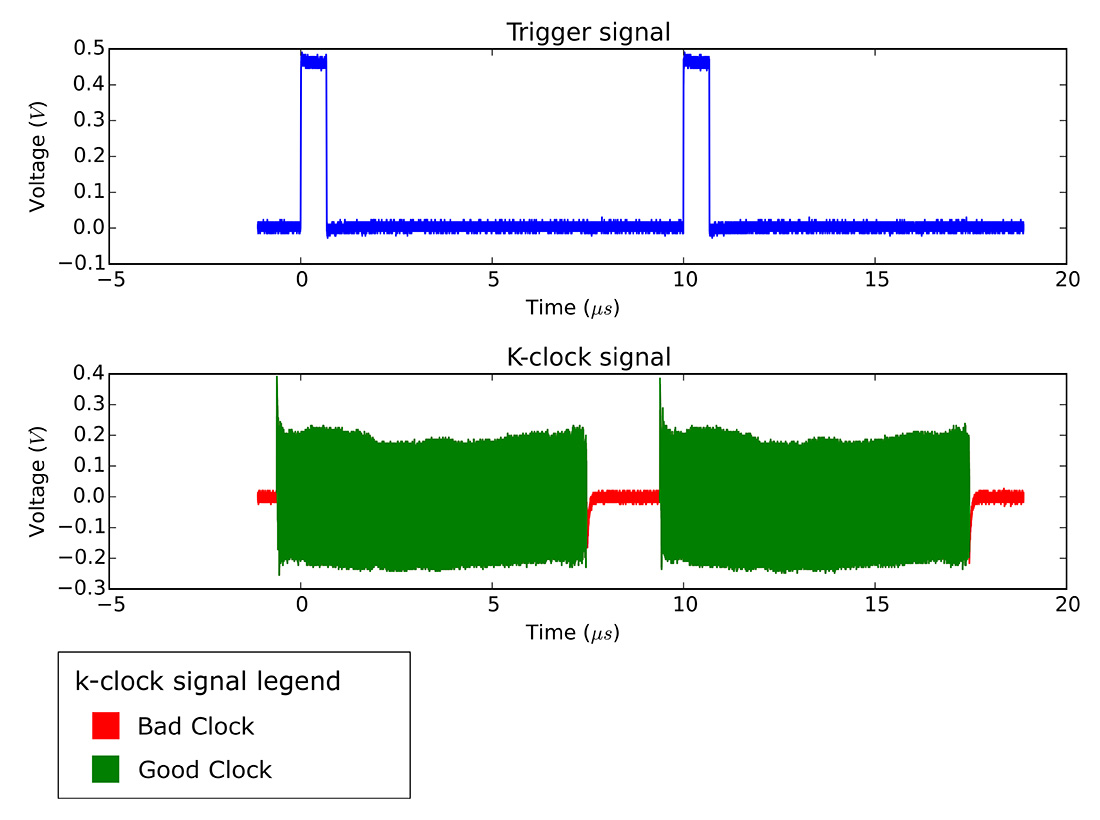 Support for variable frequency external clock to allow the use of the swept source's k-clock to solve the re-linearization problem

This feature is unique to AlazarTech due to our unique A/D technology. Commercially available A/D technology requires fixed frequency sampling and, therefore, cannot use k-clock signals from swept sources. A DSP-based resampling scheme must be used to linearize the data in k-space. Our k-clock based solution directly generates data linear in k-space
Unique OCT Ignore Bad Clock feature that allows use of out-of-specification k-clocks

k-clock from many swept sources provide either no signal in between scans or a "dummy clock" of very slow frequency. In some cases, the "dummy clock" can also contain glitches. AlazarTech's OCT Ignore Bad Clock technology allows the user to tell the A/D circuitry to ignore the k-clock signal during a certain time duration after each trigger

Complete On-FPGA FFT solution that includes: • User programmable dispersion compensation function
• User programmable windowing
• Log calculation
• FFT magnitude output in floating point or integer format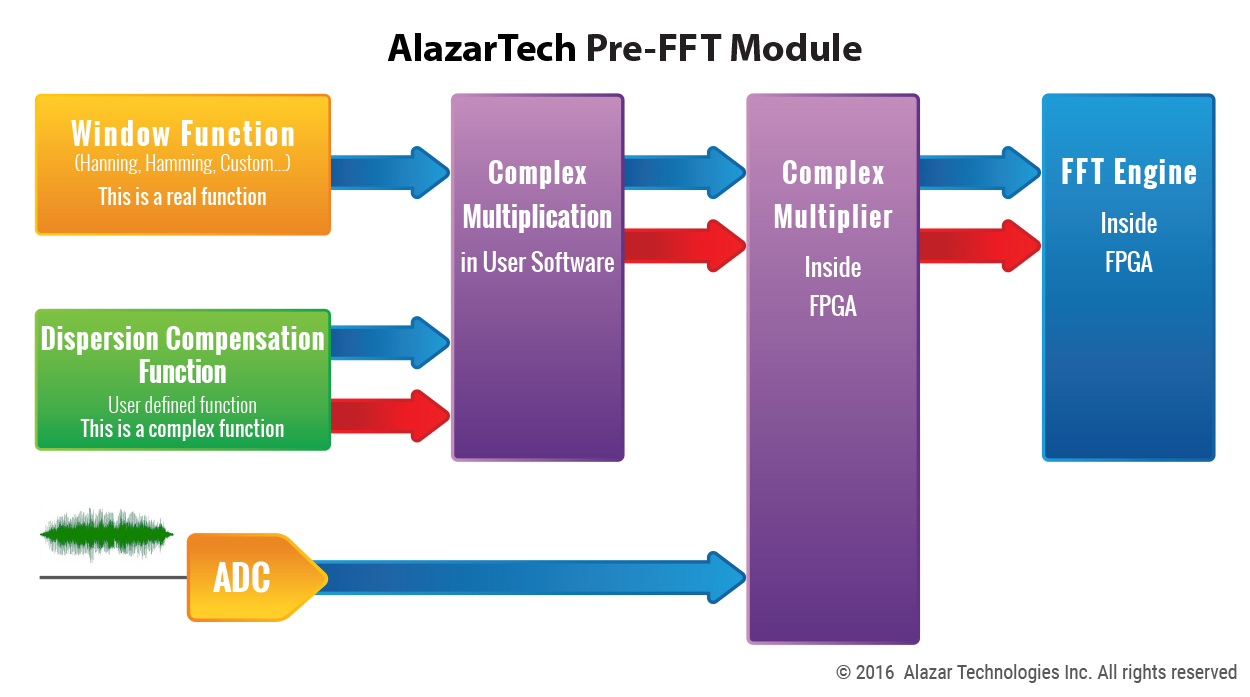 Special "Raw + FFT" mode that allows users to acquire both time domain and FFT data

This can be very useful during the validation process

Embedded data footers that include timestamp, frame count and many other useful information for each record