ATS9353 - 12 bit, 500 MS/s
ATS9353 is a low-noise 12-bit waveform digitizer board designed for OEM customers. It can sample two analog inputs at rates up to 500 MS/s.
With fixed input range of ±400 mV and signal to noise ratio in excess of 60 dB, ATS9353 is an ideal solution for swept-source OCT applications.
Customers who require variable input range should use ATS9352.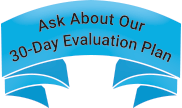 +

Accessories &amp Optional Software
+

Options &amp Extended Warranties
We use cookies to operate this website, improve its usability, and track visits. If you wish to disable cookies, please do so in your browser settings. By continuing to use this website, you agree to the use of cookies in accordance with our Privacy Policy.