ATS9120 - 12 bit, 20 MS/s, 2ch
ATS9120 is a 2-channel, 12-bit, 20 MS/s waveform digitizer capable of storing up to 8 Million samples per channel of acquired data in its on-board memory or streaming acquired data to motherboard memory.
ATS9120 is a single-lane PCI Express (PCIe x1) Gen 1 card, which supports up to 200 MB/s bus throughput. ATS9120 is an ideal solution for any scanning applications that involve acquisition of data with a rapidly occurring trigger.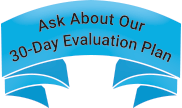 +

Accessories &amp Optional Software
+

Options &amp Extended Warranties
We use cookies to operate this website, improve its usability, and track visits. If you wish to disable cookies, please do so in your browser settings. By continuing to use this website, you agree to the use of cookies in accordance with our Privacy Policy.