ATS9120 - 12 bit, 20 Méch/s, 2can
ATS9120 is a 2-channel, 12-bit, 20 MS/s waveform digitizer capable of storing up to 8 Million samples per channel of acquired data in its on-board memory or streaming acquired data to motherboard memory.
ATS9120 is a single-lane PCI Express (PCIe x1) Gen 1 card, which supports up to 200 MB/s bus throughput. ATS9120 is an ideal solution for any scanning applications that involve acquisition of data with a rapidly occurring trigger.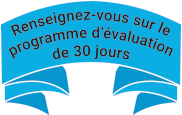 +

Accessoires et logiciels optionnels
+

Options et garanties prolongées
Nous utilisons des cookies pour faire fonctionner ce site Web, améliorer sa convivialité et suivre les visites. Si vous souhaitez désactiver les cookies, veuillez le faire dans les paramètres de votre navigateur. En continuant à utiliser ce site, vous acceptez l'utilisation de cookies conformément à notre Politique de confidentialité.