Caractéristiques:
1 GS/s Real Time Sampling per channel
1.6 GB/s throughput across PCIe Gen2 x4 bus
2 channels sampled at 8-bit resolution
450 MHz full power bandwidth
±100 mV to ±4 V Input Range
46 dB Signal to Noise Ratio
NIST traceable calibration
Continuous Streaming Mode
512 Megasamples of Dual-Port Memory per channel
Trigger Input & Trigger Output connectors
Half-length PCIe card
AlazarDSO software allows quick start-up
SDK for C/C++, C#, Python, MATLAB, and LabVIEW
Support for Windows & Linux
ATS9872 - 8 bit, 1 GS/s
ATS9872 is an 8-bit waveform digitizer board that can sample two analog inputs at rates up to 1 GS/s.
With data throughput as fast as 1.6 GB/s (1600 MB/s), ATS9872 is an ideal solution for many applications, including radar, lidar, ultrasonic NDT, spectrometry, and RF signal recording.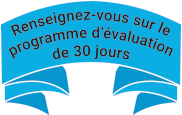 +

Accessoires et logiciels optionnels
+

Options et garanties prolongées
Nous utilisons des cookies pour faire fonctionner ce site Web, améliorer sa convivialité et suivre les visites. Si vous souhaitez désactiver les cookies, veuillez le faire dans les paramètres de votre navigateur. En continuant à utiliser ce site, vous acceptez l'utilisation de cookies conformément à notre Politique de confidentialité.