ATS9626 - 16 bit, 250 Méch/s, CC
ATS9626 is a 250 MS/s 16-bit PCI Express waveform digitizer.
With fixed dc-coupled input range of ±1.25 V and signal to noise ratio in excess of 72 dB, ATS9626 is an ideal solution for applications that require high dynamic range with dc coupling.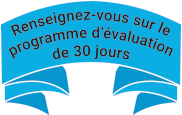 +

Accessoires et logiciels optionnels
+

Options et garanties prolongées
Nous utilisons des cookies pour faire fonctionner ce site Web, améliorer sa convivialité et suivre les visites. Si vous souhaitez désactiver les cookies, veuillez le faire dans les paramètres de votre navigateur. En continuant à utiliser ce site, vous acceptez l'utilisation de cookies conformément à notre Politique de confidentialité.